Maldonado Nursery & Landscaping specializes in sports fields and parks. We have experience with athletic fields and sports parks, including middle and high school fields and professional sports parks.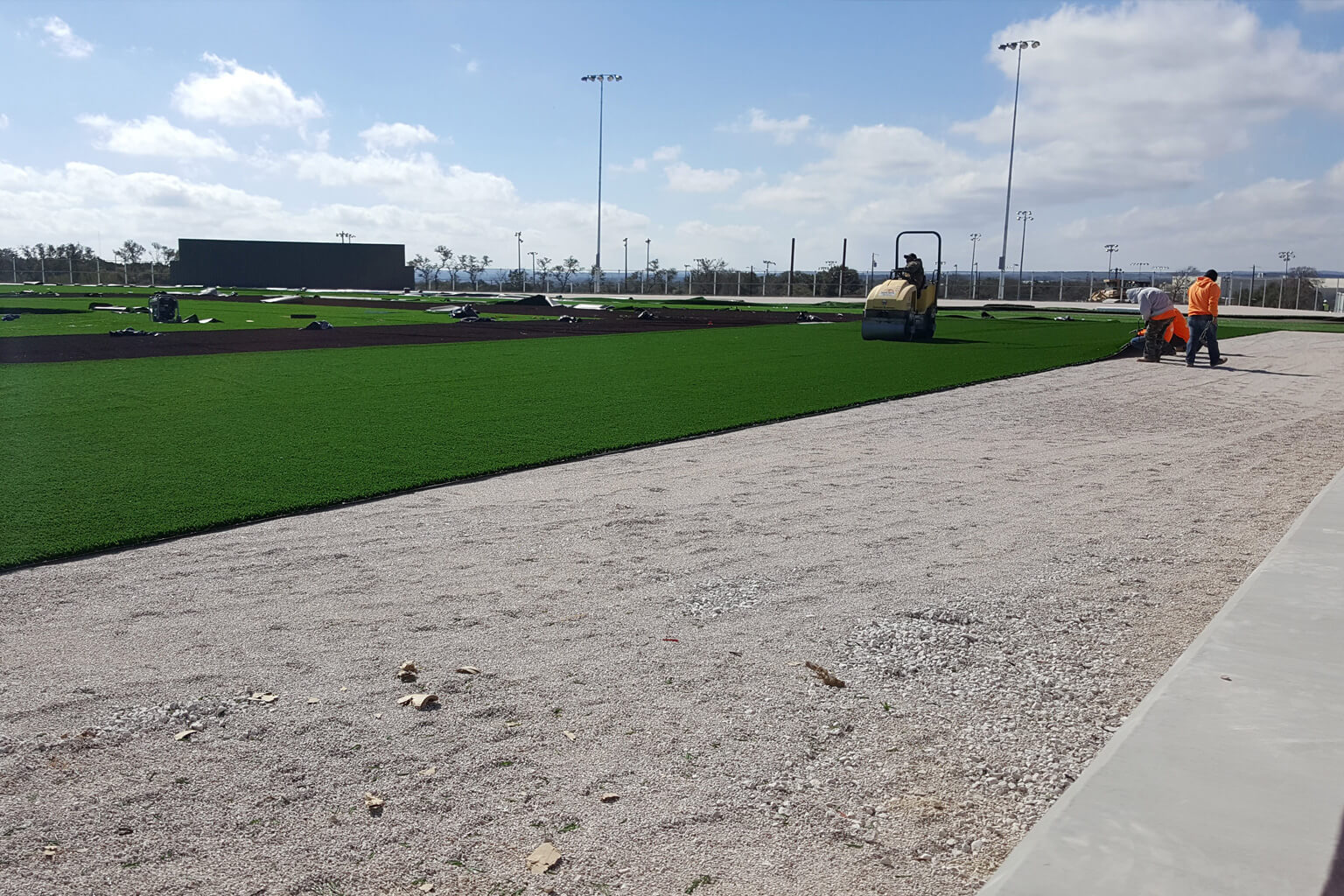 MATERIALS
We use the highest quality materials and the most experienced management and field personnel to ensure that your athletic complexes are the best in the state. We maintain sand, sandy loam soil, and a planting mix facility where we source our materials. We have established partnerships with family-owned sod producers to source top-quality, regional-specific varieties.
OUR EXPERTISE
Our company has had the privilege of collaborating with some of the most prestigious athletic programs in the state, providing them with top-of-the-line courts and fields to support their scholar-athletes' success.
With over 35 years of experience and knowledge in the industry, we have developed a reputation for delivering the highest level of sports turf for our clients and their athletes. We understand the critical role that quality playing surfaces play in supporting athlete performance, and we take pride in providing exceptional service and results that exceed expectations. You can trust us to deliver unparalleled results that will help your athletes thrive.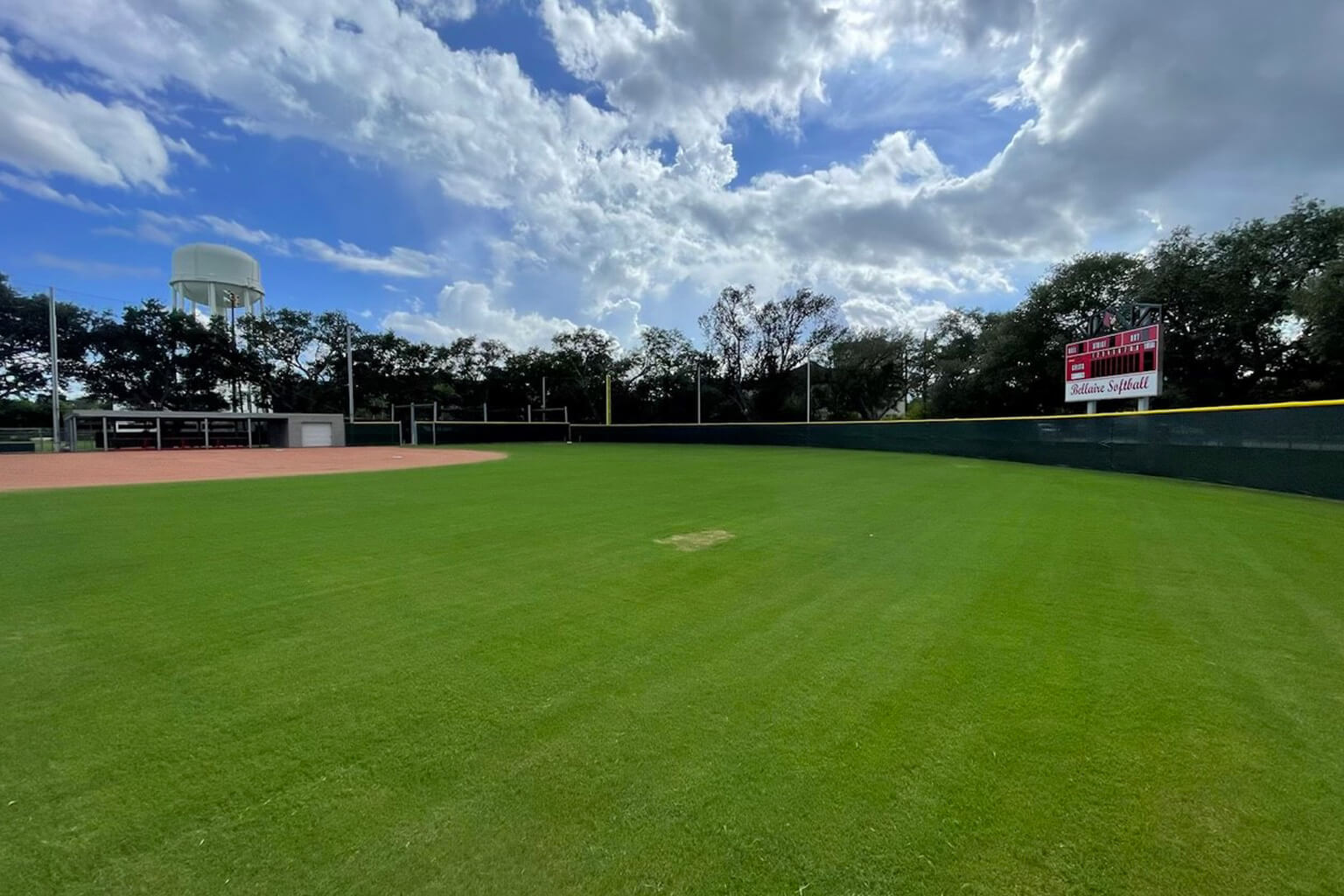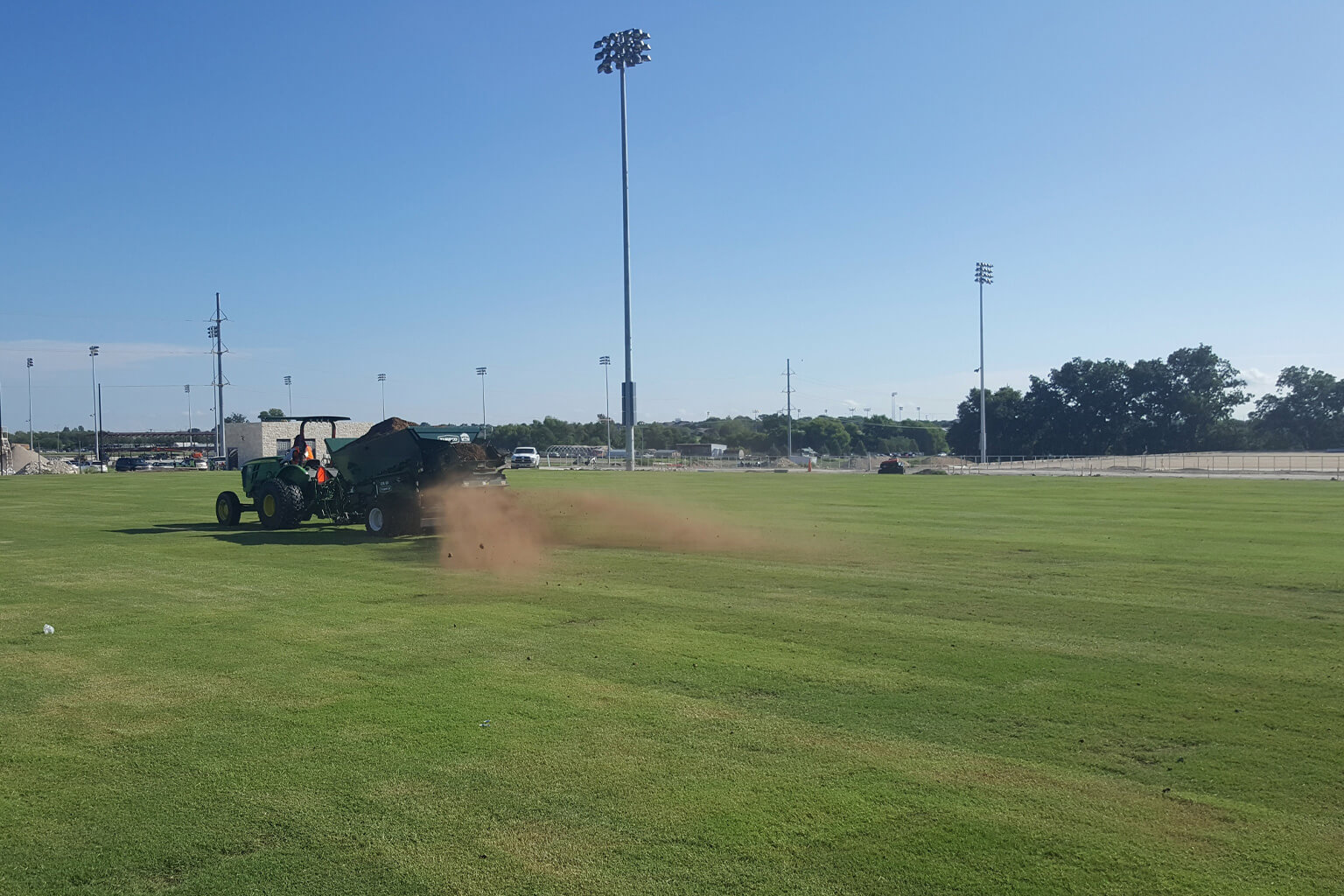 TECHNOLOGY
At Maldonado, we pride ourselves on our extensive fleet of trucks and specialized machinery for a wide range of services, including demolition, lot clearing, laser grading, loading, excavation, hauling, spreading, and more.
Our laser grading technology is a standout feature, ensuring that all infields are level and graded to the desired slope. This advanced technology allows us to deliver precise results that meet the highest standards of excellence.
.
IRRIGATION DESIGN
We prioritize proactive planning and implementation to avoid costly and invasive improvements after construction.
We understand that drainage issues can be a common challenge, and that's why we closely monitor all aspects of the project to identify any concerning factors. If we identify any issues, we work collaboratively with the contractor to reach a resolution before they become larger and more costly problems.
Our team is committed to providing exceptional service and ensuring that every project is completed to the highest standards of excellence. We believe that by being proactive and addressing issues early, we can minimize disruptions, reduce costs, and deliver outstanding results that meet and exceed our clients' expectations.